A Tima Abid design on the Harper's Bazaar Saudi cover shoot of March 2021. Photo by Noura Al-Omari, arrangement by Latifah bint Saad.
Tima Abid: A Visionary Haute Couture Designer Redefining Saudi Fashion Heritage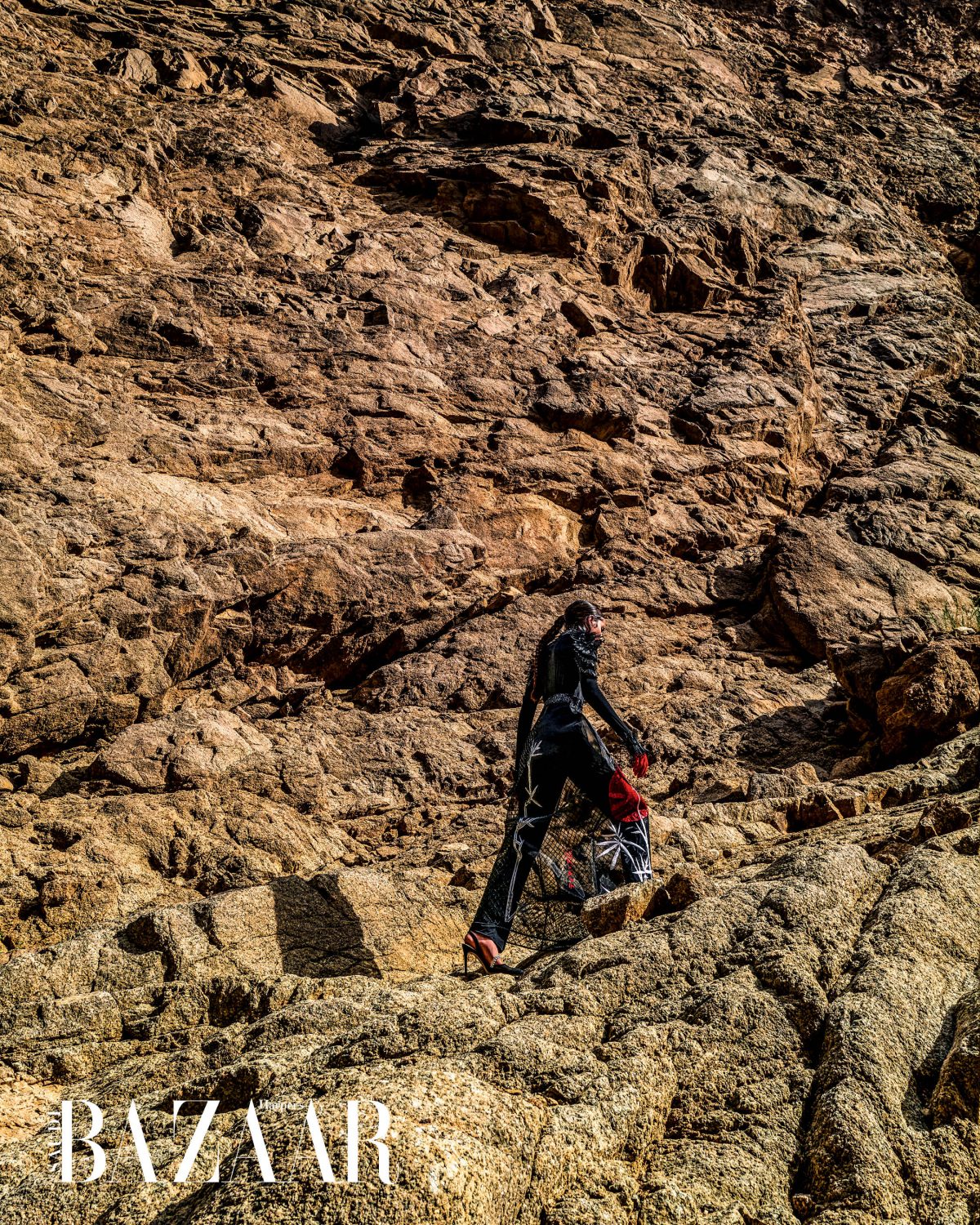 HARPER'S BAZAAR ARABIA.
Step into the enchanting world of Tima Abid, a renowned haute couture designer from the Kingdom of Saudi Arabia. With a career spanning two decades, Tima has not only established herself as a leading figure in the fashion industry but also as a prolific writer, poet, and interior designer. In an exclusive interview with Harper's Bazaar Saudi's Arabic editor Khulood Ahmed, held at the 9 by Lift gallery in Riyadh, Tima opens up about her journey, her passion for Saudi heritage, and her unwavering commitment to individuality in the field. As she continues to make waves in the fashion world, Tima's dream remains simple: to see her designs grace the closets of women worldwide.
MORE ON THIS
Tima's dream remains simple but profound: to see her exquisite designs grace the closets of women across the globe, each garment a testament to Saudi Arabia's rich cultural heritage and the limitless possibilities of fashion.