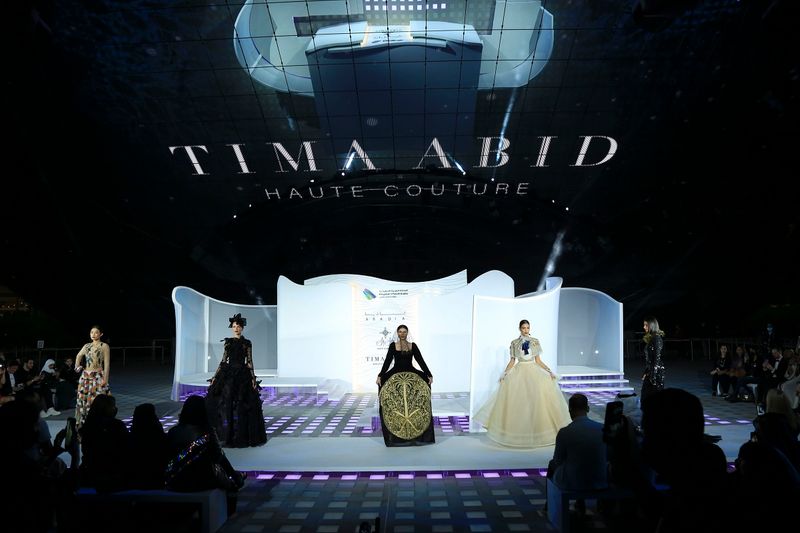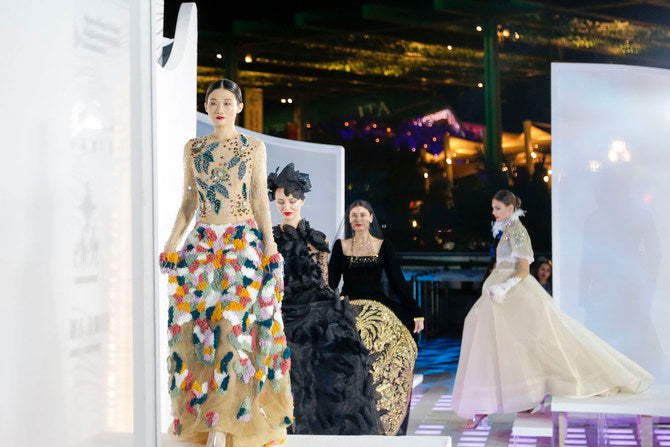 Saudi designer TIMA ABID puts on fashion show at Expo 2020 Dubai.
The fashion house's designs featured earthy hues, harness belts, and multi-layered oversized coats. The creations also integrated traditional crafts such as sadu and naqda, which is a technique of pulling thin metallic threads through cloth.
MORE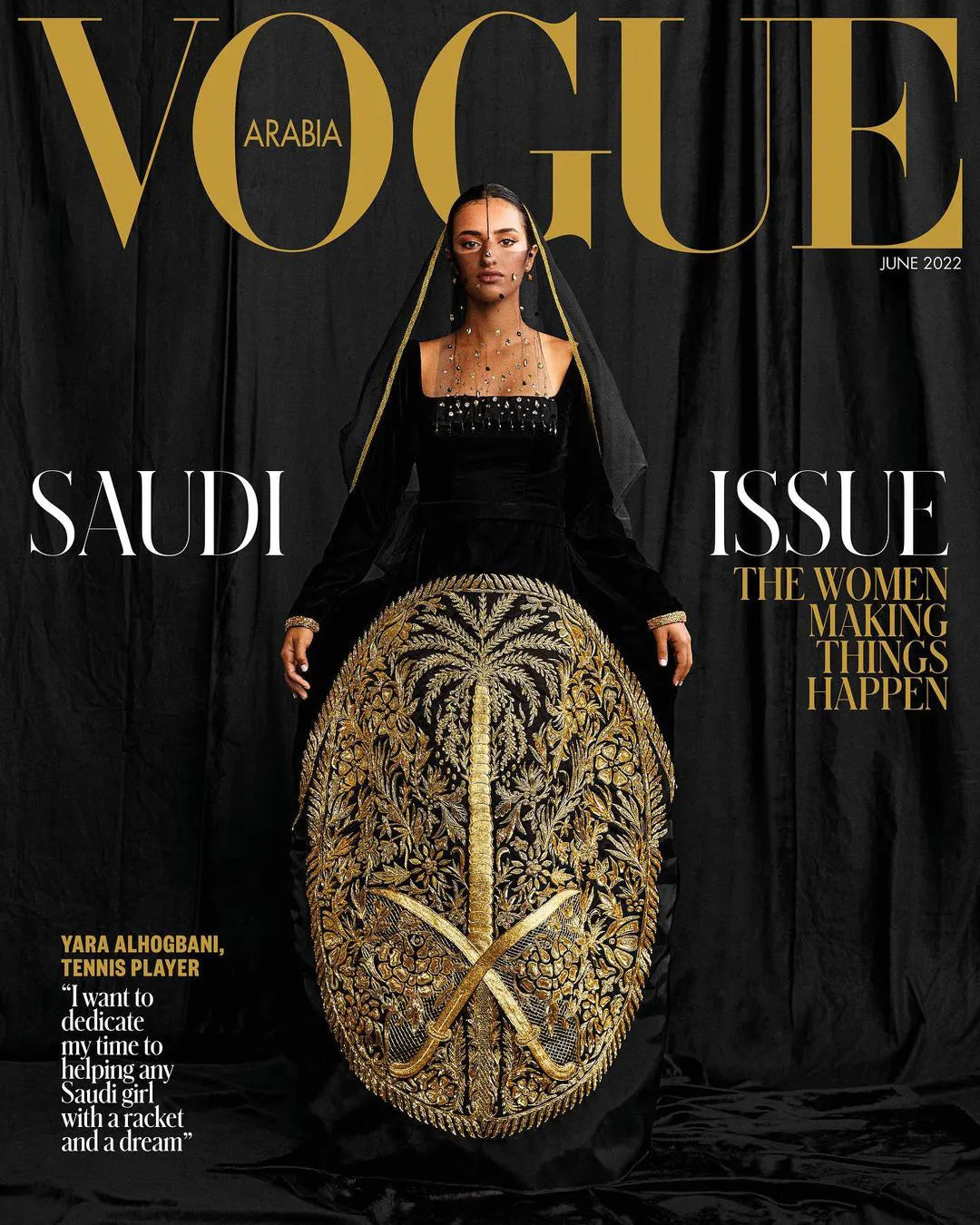 a true masterpiece
The talented couturiere from Jeddah showcased a collection of breathtaking designs, ranging from figure-hugging gowns to beautifully structured voluminous dresses.
Among the stunning creations, there was one dress that captivated the audience and earned thunderous applause—a magnificent golden gown embellished with intricate palm tree embroidery. Drawing inspiration from the natural wonders of the Kingdom's landscape, the luxurious velvet fabric was adorned with exquisite details, including sparkling Swarovski crystals and opulent golden-thread embroidery. This particular dress stood out as a true masterpiece, reflecting both the designer's creativity and the beauty of the surrounding environment.